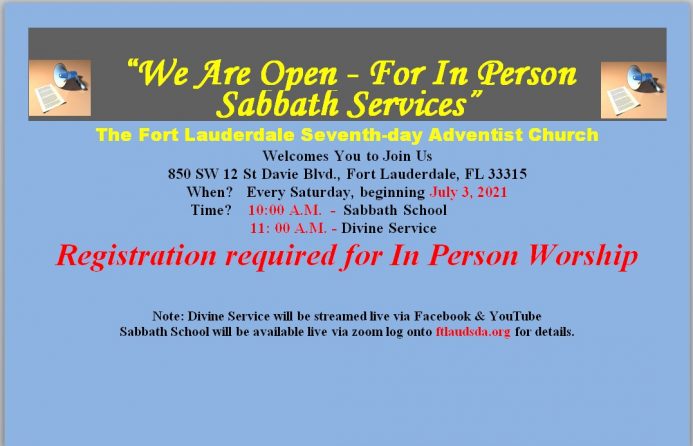 ---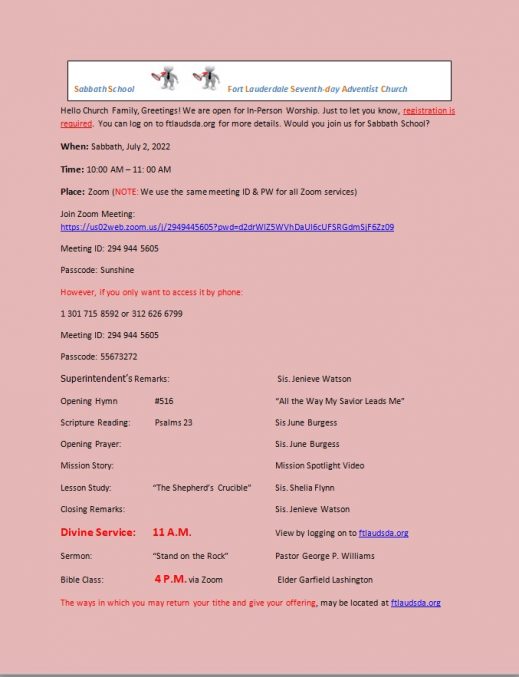 ---
book being used for Prayer Meeting may be purchased online: "Jesus Name above all names" by E.G. White
Link to Sabbath School lesson: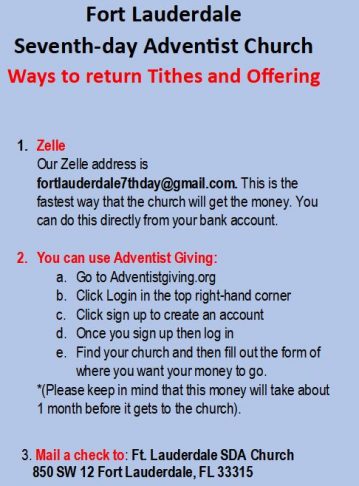 ---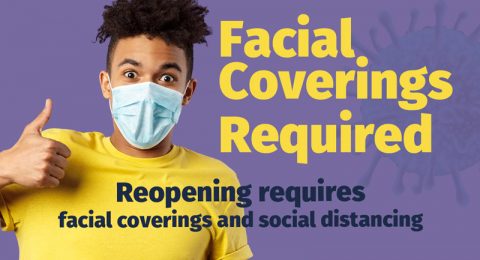 What is a facial covering? What does it do?
Facial coverings help prevent the spread of COVID-19 and help keep you and those around you safe. The use of facial coverings may reduce transmission by more than 50%. Facial coverings should cover your
nose AND your mouth and comply with the CDC recommendations. Please note facial coverings are IN ADDITION TO, and NOT a substitute for, the required safe distancing. 

Who has to wear a facial covering and when?
Members of the public, who are two years old and above, when obtaining any goods or services or otherwise visiting any establishment; including entering, exiting, and otherwise moving around within the establishment.
~~~~~~~~~~
Sources:
https://www.broward.org/CoronaVirus/Pages/Updates.aspx
https://www.broward.org/CoronaVirus/Documents/EmergencyOrder20-18.pdf
---
Some of our members and visitors may consider these guidelines extreme, but we take cautious guidance from Ellen G. White who stated: "God will not work a miracle to keep those from sickness who have no care for themselves, but are continually violating the laws of health and make no efforts to prevent disease. When we do all we can on our part to have health, then may we expect that the blessed results will follow, and we can ask God in faith to bless our efforts for the preservation of health"
(Councils on Health, p. 59).